If you have a vehicle fleet as entrepreneur and are going to withdraw from service 1 or more vehicles, or if you are interested in buying a used truck from our stock but want to leave us your older truck, do let us know. 
We are constantly on the lookout for all sorts of trucks, tractor units, trailers and construction machinery of all makes and construction years. 
We buy vehicles in Belgium daily yet but we also look far beyond our country's borders.  We have been importing vehicles from France, the Netherlands, Germany, Spain, Portugal, and among other countries, for many years.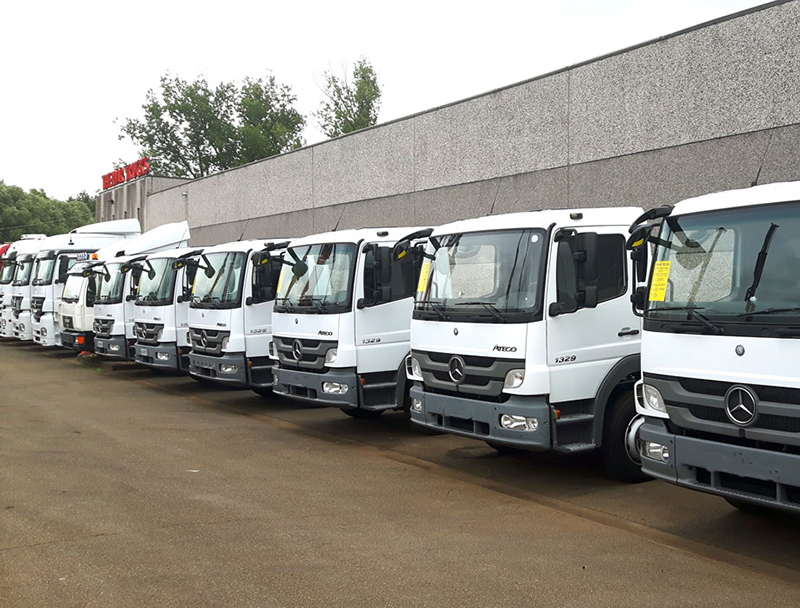 Get an offer for your vehicle today!
Whether a large group of used trucks with trailers or, for instance, 1 single excavator, we will take a careful look at the items and if we are interested we will quote a market price.
Some information that we would like you to send us:
A description as complete as possible (type, construction year, number of kilometres or working hours) and a few photographs
Details of where the vehicles can be inspected
Details of when the vehicles will be available
The choice is up to you...
If you are interested in our offer, then we can guarantee that everything will run smoothly.  This is reflected in safe payment and quick collection.
Get an offer for your vehicle
Contact us via the following form
Contact us via email or telephone
Simply leave us a message using the contact form or contact us by phone
Or send us an email for more information: